Welcome to the FIMS Graduate Library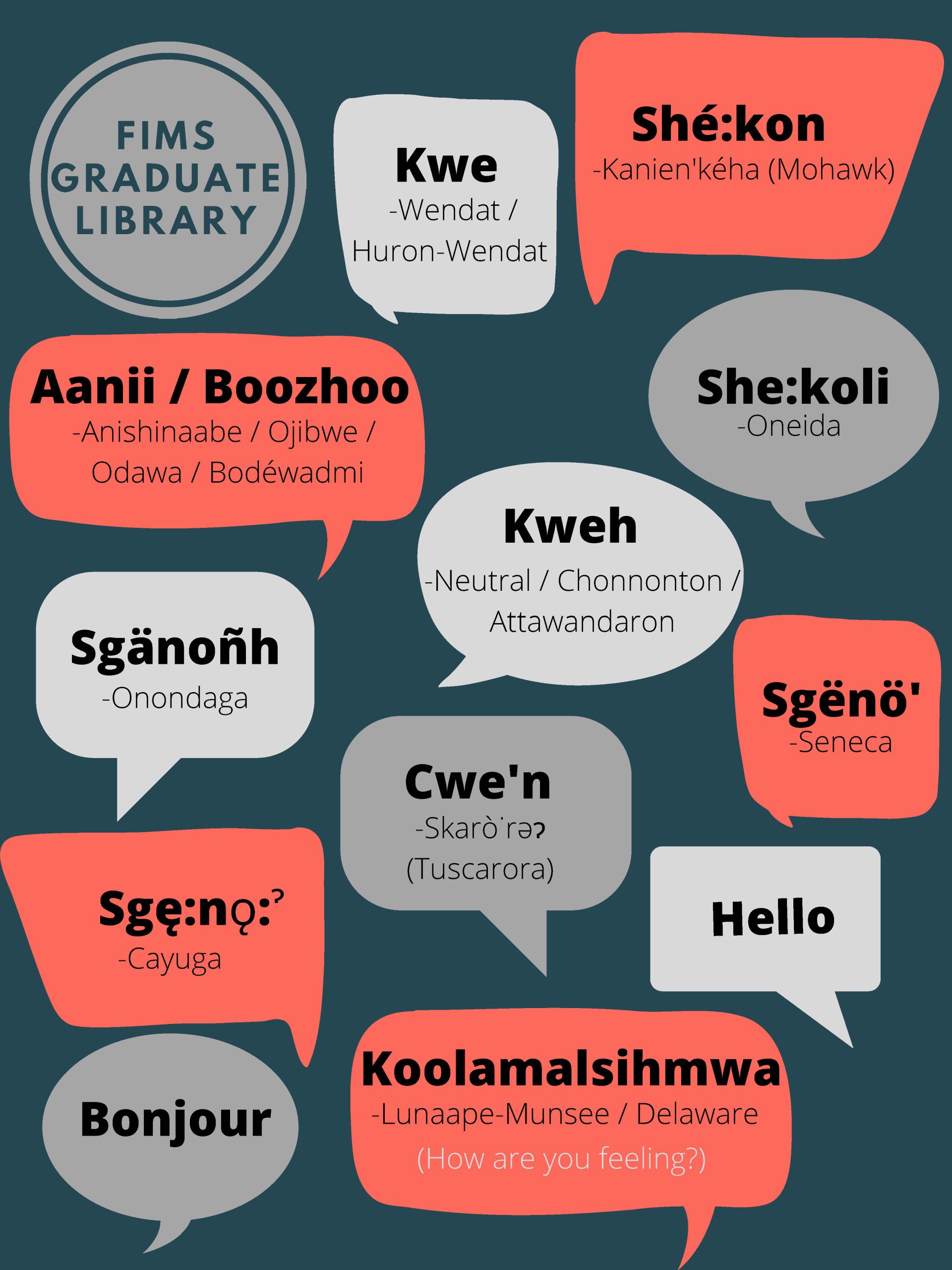 Land Acknowledgement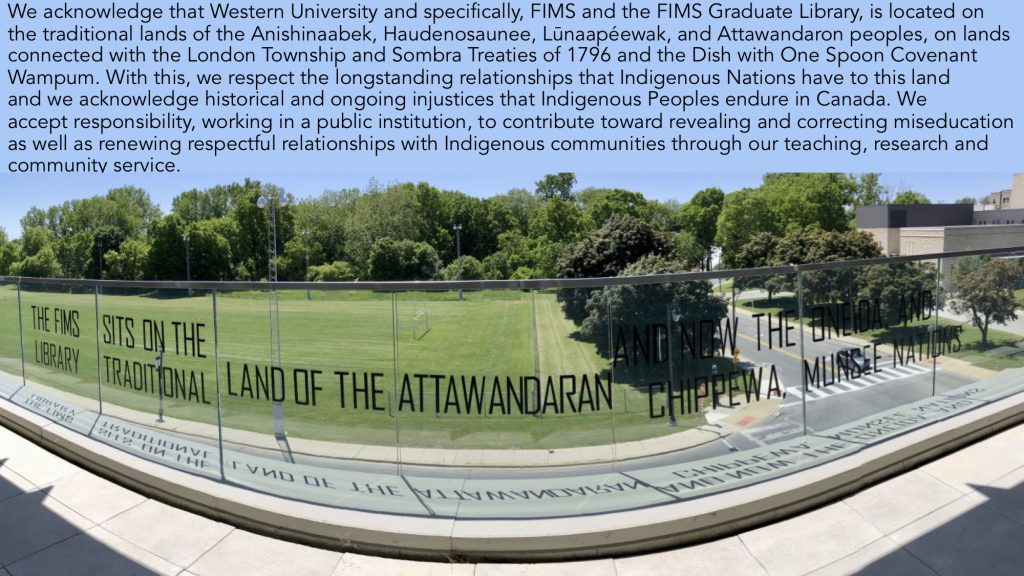 Our land acknowledgement is meant to acknowledge historical and ongoing injustices that Indigenous Peoples (e.g. First Nations, Métis and Inuit) endure in Canada, and we accept responsibility as a public institution to contribute toward revealing and correcting miseducation as well as renewing respectful relationships with Indigenous communities through our teaching, research and community service.
Stencilled on the FIMS terrace, our acknowledgement reads: The FIMS Library sits on the traditional land of the Attawandaran, and now the Chippewa, Oneida, and Munsee Nations.
More information about Western University land acknowledgements, including audio files for accurate pronunciation may be found here: https://communications.uwo.ca/comms/land-acknowledgement/
Indigenous Collections and Decolonizing Efforts
The latest addition to our Indigenous Collection is The Barren Grounds: The Misewa Saga, Book One, by David A. Robertson.
Our Indigenous Collection showcases poetry, sci-fi, graphic novels, non-fiction and more from Indigenous writers. See them on display in the library, or view the collection online, here. All books are available to be checked-out overnight.
The FIMS Graduate Library also supports our MLIS students as they learn about decolonizing efforts across information organizations in a facilitated class environment Decolonizing and Indigenizing LIS (LIS 9370). Lots of information about the inaugural course is available here.
Smoke Signals Radio Archive Project
The FIMS Grad Library leads an effort to archive and in turn pay tribute to the work of Dan and Mary Lou Smoke as activists, journalists and teachers both at Western and in the broader community. Together, Dan and Mary Lou have worked tirelessly to advance Indigenous rights, encourage healing, and build cross-cultural understanding both in southwestern Ontario and across Canada. In the early 90s, they embarked on what would become one of their most enduring and impactful projects when they began hosting Smoke Signals, a First Nations radio program on CHRW, Western University's campus radio station. Smoke Signals is still on the air today, and has been recognized by the National Community and Campus Radio Association as Canada's longest-running Indigenous campus radio program. In collaboration with Dan and Mary Lou, we are creating and hosting a site to provide public access to some of the historical audio recordings of the Smoke Signals radio program.