If you've searched for items in Omni lately, you might have noticed a small but powerful new feature. As of yesterday, the Load More Results button is gone and in its place is the more classic style of page navigation. At the bottom of your search results, you can now choose the number of results to display per page, up to 50, as well as navigate between pages of results.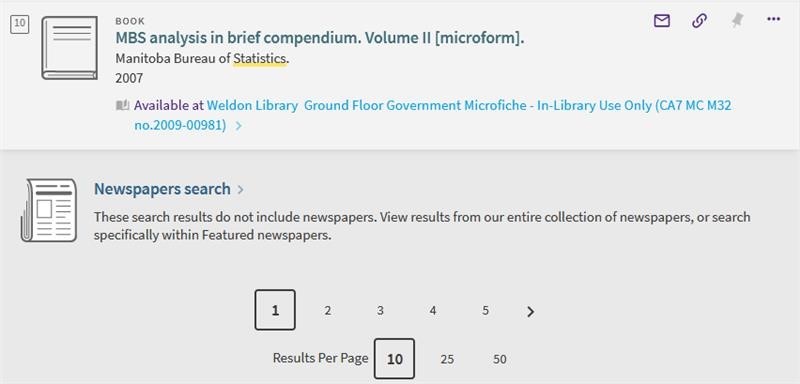 Users will now have much more control over how their search results are displayed and how they navigate between results in the set. No more scrolling through results 10 at a time, which is especially beneficial when you're trying to get to the middle of a large set. In other words, if you know you want to get to page 5, you can do that in one click, instead of 4.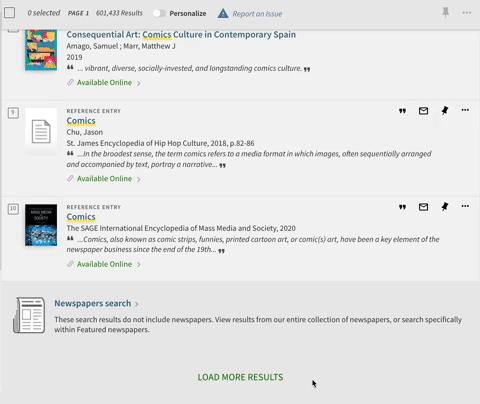 We hope you enjoy this small improvement to Omni. It's one of many to come. Feel free to let us know what you think about this and other features. And if you need any help searching, email us at fimslib@uwo.ca.