Borrowing books
Despite the lockdown, Western students are allowed to borrow physical items from all Western Libraries locations (although pickup locations may be limited).
If you need materials held in Western Libraries, in storage, or held by an Affiliated University College, simply click the Request button on the item's record, fill out the form, and pick it up at your preferred location.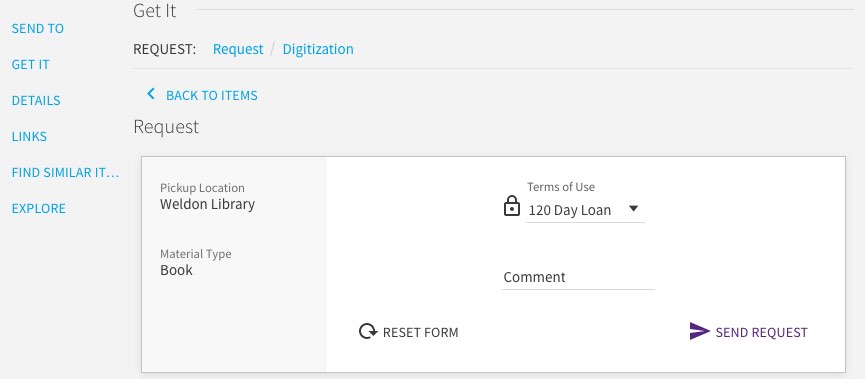 Returning your books
When you're ready to return your books, simply return them to the outside book drop located near the front doors of The D.B. Weldon Library.
Renewing your books
If your loan period is ending and you still need your books, you can renew them yourself by logging in to "My Library Account" from the Omni homepage.
Once signed in, click Loans to find a list of the items currently on loan to you and click Renew beside the item you want to renew, and that's it!

Click here, for more information about My Library Account.
If you have any questions about this, or other library services, please email fimslib@uwo.ca.